FACT
SUS Environment signed a 100 million USD loan agreement with the Asian Development Bank (ADB) on April 8, 2019, which is the first Eco-industrial park concentrated on waste treatment supported by ADB.
Dr. Jisheng Long, Chairman and CEO of SUS Environment, said, "the cooperation with ADB will help SUS accelerate project development and provide better services to governments and people in areas requiring waste-to-energy projects."
This signing is another important event for SUS Environment after the " The Third Party Market Cooperation Agreement between China and France" on March 25, 2019.
As Jackie B. Surtani, Director of Infrastructure Finance for Southeast Asia, East Asia and the Pacific in the Private Sector Division of ADB, said, "SUS Environment is at the forefront of China's environmental protection industry, the waste incineration facilities can meet strict emission standards. Resource recovery can be realized in the vein industrial park."
This contract is the beginning of the long-term cooperation between SUS and ADB, it is the full trust and recognition of the technology and construction capacity of SUS Environment
given by ADB after strict and careful inspection.
ADB, which was founded in 1966 with 68 members in the world and 49 of whom are from the Asia-pacific region, is a regional intergovernmental financial development institution dedicated to promoting the economic and social Development of developing members in Asia and the Pacific. The representative office of ADB in China was established in Beijing in 2000.

Signing the Agreement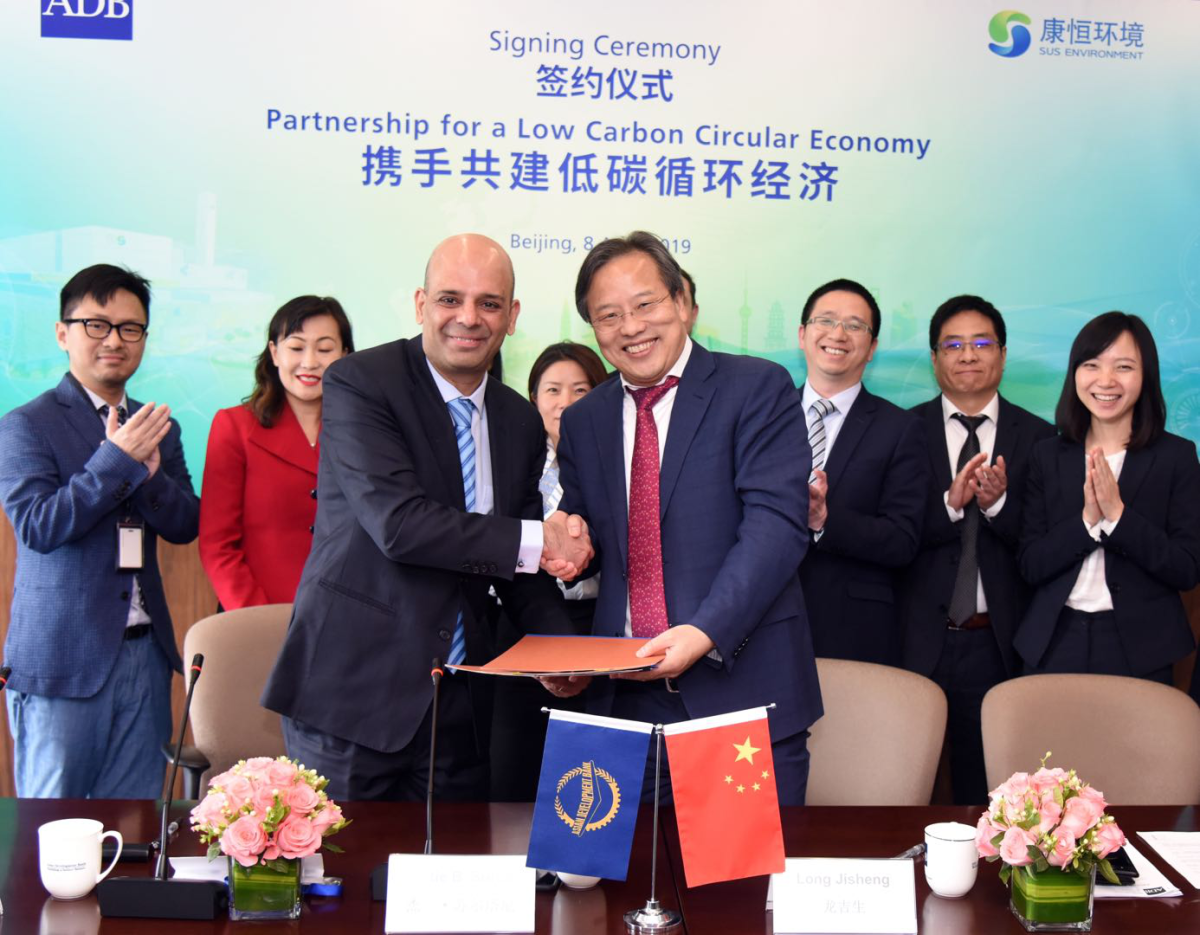 Director Jackie Soltani signs the contract with Chairman Jisheng Long and shakes hands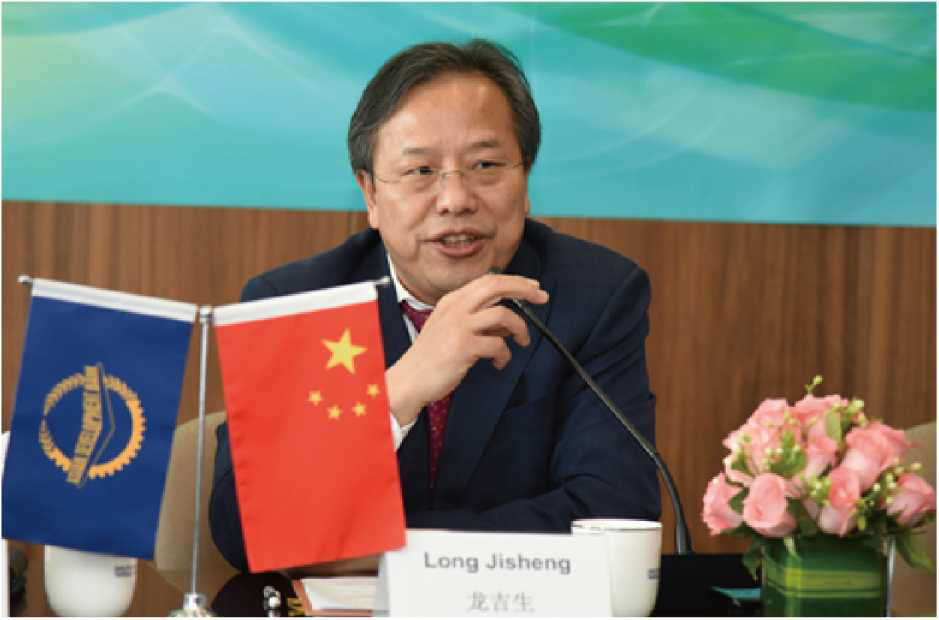 Chairman Jisheng Long receives the media interview

People's Daily (overseas page) , "ADB signs a loan agreement with SUS Environment", 3rd page, 2019/04/09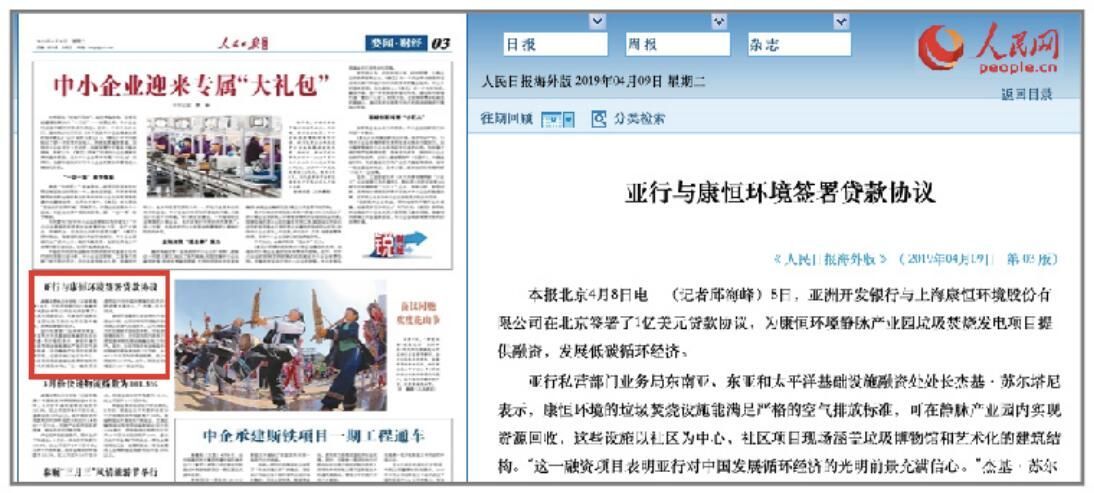 China Economic Herald, "ADB provides 100 million USD for SUS Environment waste-to-energy projects", 3rd page, 2019/04/12

China Reform Daily, "ADB is full of confidence in China's development of circular economy" 2nd page, 2019/04/09

Xinhua News Agency," ADB provides 100 million USD loan to support China's private enterprise for waste-to-energy projects'1, 2019/04/08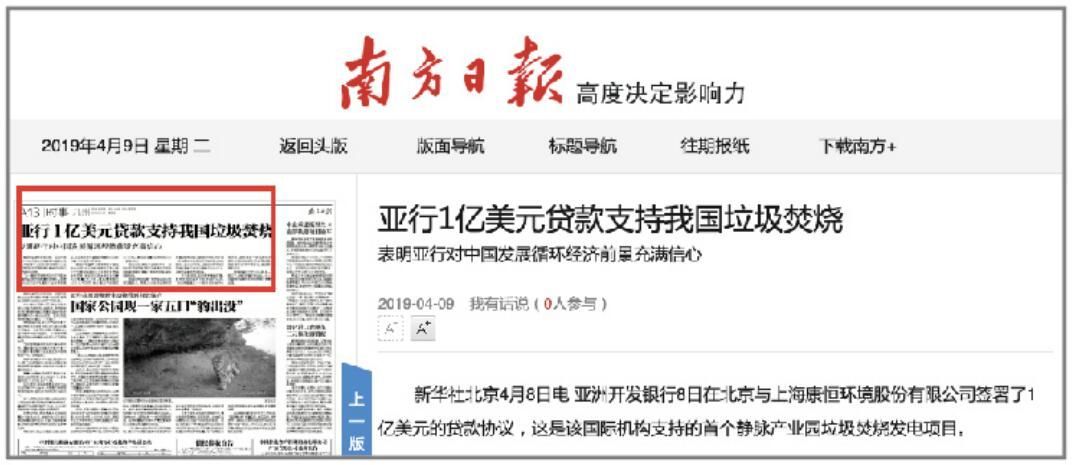 Media Reports
During the period from 8th April 2019 to 8th April 2019, nearly 470 pieces of relevant news were collected from the internet omnimedia platform, among which 20 pieces of newspapers, 87 pieces of news client (APP), 276 pieces of website news, 2 pieces of forum, 15 pieces of microblog and 63 pieces of WeChat. News APP and website news were the main ways to spread the event/topic.
A total of 23 provincial (municipal) media participated in the spread of the event/topic.
The top 3 provinces (cities) that have attracted the most attention to the issue are Beijing, Guangdong and Jiangxi.
Economic Voice of China National Radio (CNR), ADB signed a 100 million USD loan agreement with SUS Environment, 2019/4/09 0730-09:00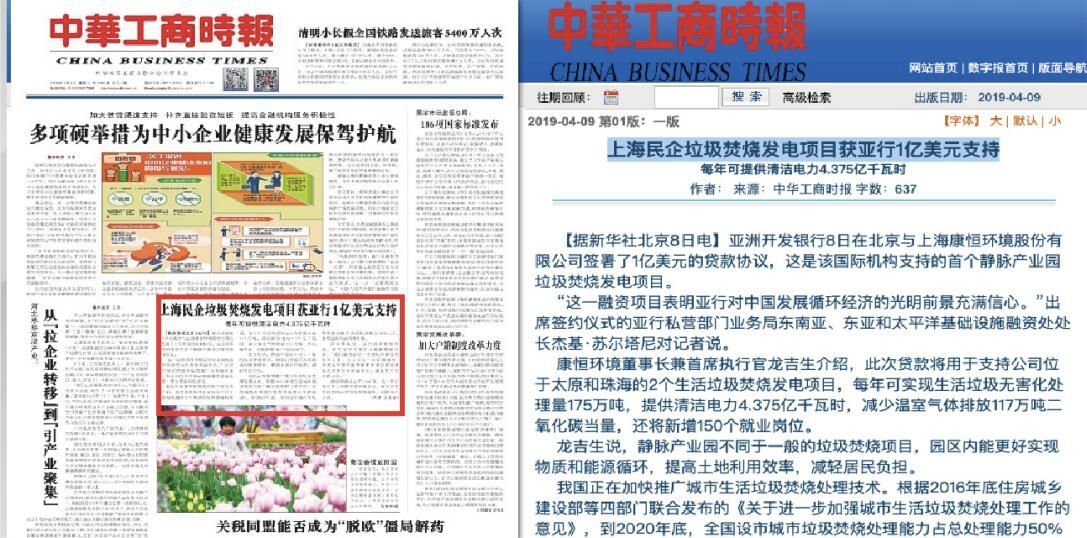 The media that published the Xinhua New Agency's report:
| | | | |
| --- | --- | --- | --- |
| Nanfang Daily, A13 page, | 2019/04/09 | Sun yat-sen Daily, 5th page, | 2019/04/09 |
| China Business Times, 1st page, | 2019/04/09 | Tianshui Daily, 4th page, | 2019/04/09 |
| Chengdu Daily, 11th page, | 2019/04/09 | Rizhao Daily, A3 page, | 2019/04/09 |
| Shenyang Daily,A05 page, | 2019/04/09 | Meizhou Daily, A3 page, | 2019/04/09 |
| Jiujiang Daily, 6th page, | 2019/04/09 | Cangzhou Daily, 2nd page, | 2019/04/09 |
| Guilin Daily, 5th page, | 2019/04/09 | | |