FACT
At the closing ceremony of the China-France Economic Summit, witnessed by Zhong Shan, Minister of Commerce of China, and Bruno Lemaire, Minister of Economy and Finance of France, SUS Environment and Quadran International signed a joint venture agreement to further promote the cooperation projects of "One Belt and One Road" and China-France Third Party Market Cooperation.
This is an important step after the signing of the Cooperation Agreement on Renewable Energy Development Platform by SUS Environment, with China Investment Corporation, Bpifrance, and Quadran at Élysée Palace, Paris, meaning that the cooperation has entered the substantive launching stage.
The Sino-French Economic Summit has invited more than 20 first-class enterprises, covering the fields of energy, advanced manufacturing, biotechnology, financial services and so on, Chinese enterprises such as, Bank of China, China National Nuclear Corporation, China Building Materials Group, CGNPG, China Machinery Industry Group, China Poly group, Alibaba group, Huatvei Technologies, and etc. The French companies include Schneider Electric, Air Liquide, BNP Paribas, EDF, Sanofi, Suez and more.
Chinese President Xi Jinping and French President Emmanuel Macron delivered speeches at the closing ceremony of the China-France Economic Summit on Nov 6, 2019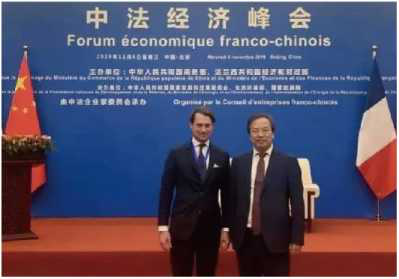 Dr. Long Jisheng, Chairman and CEO of SUS Environment, and Louis Blanchard, CEO of Quadran International, took a photo after signing at the summit in the Great Hall.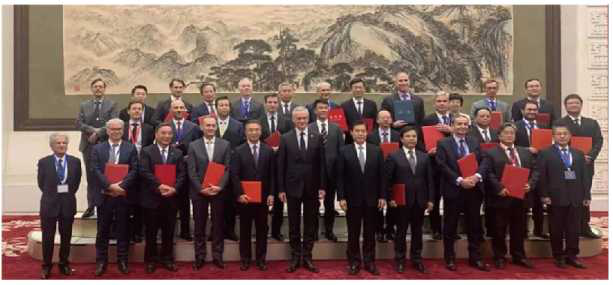 More than 20 leading companies from China and France took a group photo at the summit. Bruno LeMaire, French Minister of Economy and Finance, and Zhong Shan, Chinese Minister of Commerce, were in middle of the front row.