The 5th Forum on Investment in Africa, co-hosted by the Ministry of Finance of China, the World Bank, China Development Bank and the Government of the Republic of Congo, was held in Brazzaville, capital of Congo, on 10 September 2019.
During the forum, SUS signed a strategic cooperation framework agreement with the China-Africa Development Fund. Dr. Long Jisheng, Chairman and CEO of SUS Environment, and Mr. Yang Baohua, Chairman of China-Africa Development Fund signed on behalf of both parties respectively.
State leaders from the Republic of Congo, Angola, Central African Republic, Equatorial Guinea, Democratic Republic of Congo, Rwanda and Vice Minister of Finance of the People's Republic of China Xu Hongcai attended the forum and witnessed the signing of the contract between the two sides.
In the presence of African leaders and China's Vice Minister of Finance Xu Hongcai, SUS Environment signs a strategic framework agreement with the China-Africa Development Fund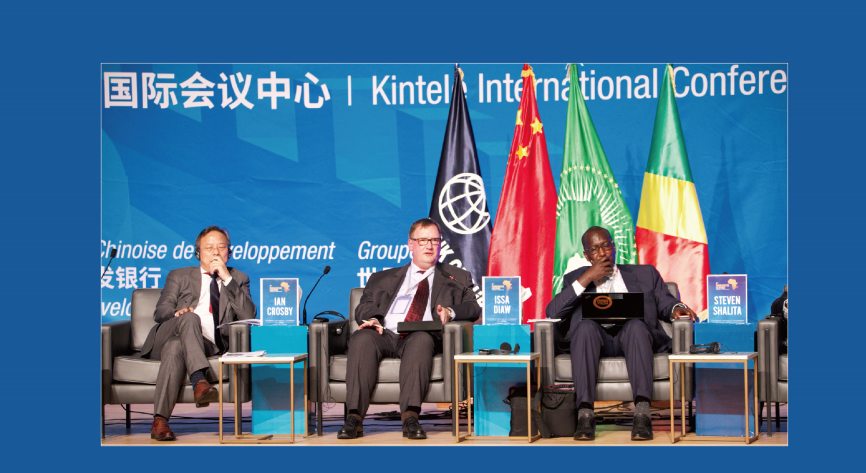 Chairman Long Jisheng is participating in the discussion of the 5th Forum on Investment in Africa
According to the agreement, the two sides will give full play to their respective advantages, actively respond to and serve the national "Go Global" and "One Belt and One Road" initiatives, and effectively promote project investment cooperation in African and Portuguese-speaking countries.
As a leading investor, constructer and operator of waste-to-energy projects in China, SUS Environment will work with China-Africa Development Fund to jointly develop and promote waste-to-en- ergy projects with local enterprises, so as to benefit nearly 600 million people in Africa with cost-effective technologies and services and contribute to "Lighting Up Africa".
China-Africa Development Fund was established in June 2007 with 1 billion USD of initial funding by the China Development Bank and is envisioned to grow to 5 billion USD in the future. The fund entered into its second round of fundraising in May 2010 to raise 2 billion USD. As of September 2018, the fund had reached 10 billion USD.